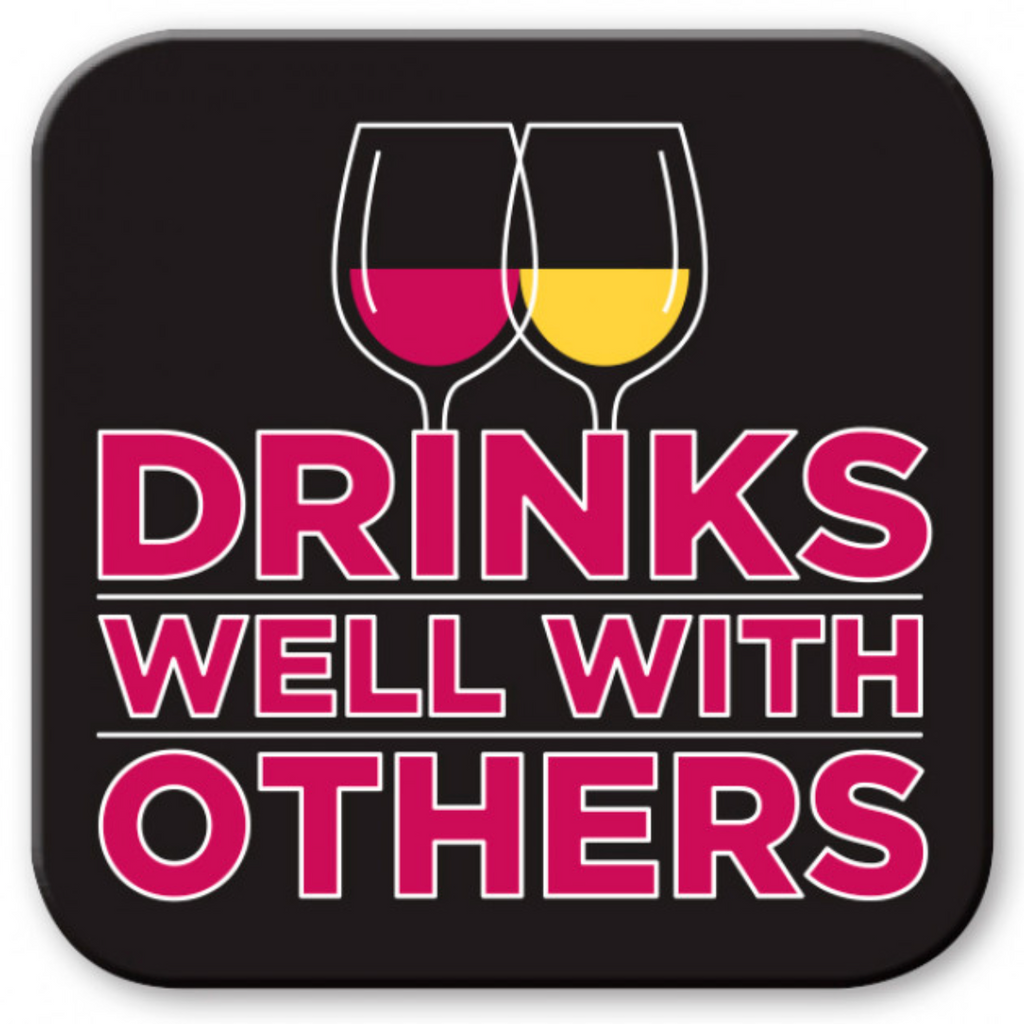 Drinks Well With Others Wooden Coaster
Our "Drinks Well With Others" coaster is perfect for anyone that loves wine and wants to keep their surfaces free of wine or any other beverage. These coasters are 4 inch by 4 inch squares and are made from wood for a sturdy, professional finish. They are also backed with cork for extra support and protection for any surface you place these on. With a witty aphorism printed on each, they're perfect addition to any get together with fellow wine enthusiasts.
The text on each coaster reads: "Drinks Well With Others" with with a glass of red and a glass of white wine.
---
Share this Product