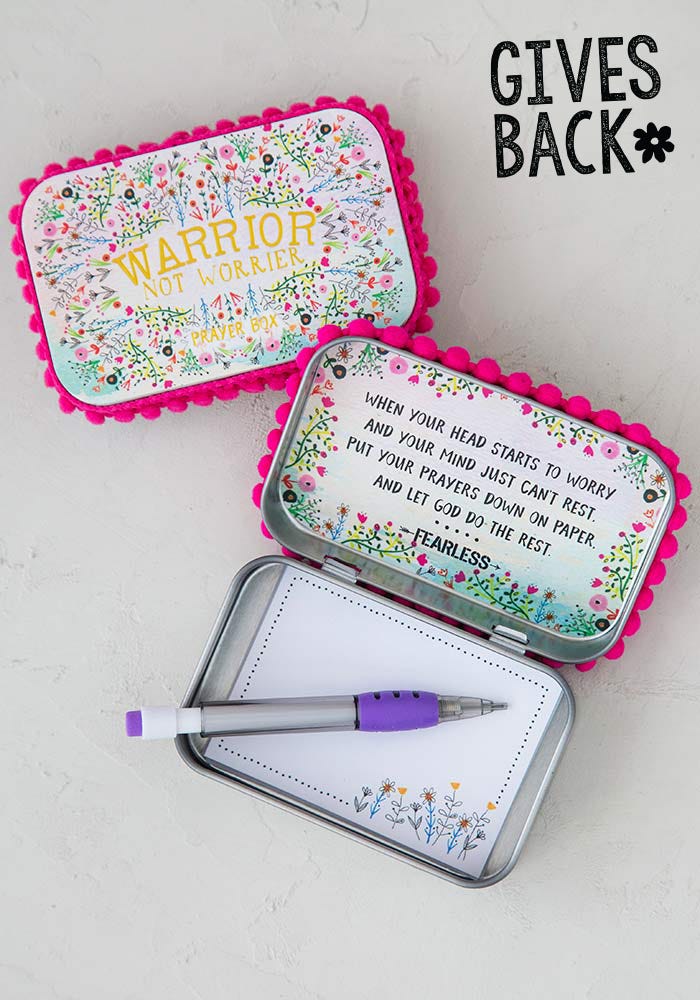 Warrior Not Worrier Fearless Prayer Box
Anxiety is the most common mental illness in the United States... and it's not talked about nearly enough. Well, we want to change that! A portion of the proceeds from Natural LIfe's FEARLESS Collection goes back to OCD Jax and each item features inspiring and powerful quotes to keep for yourself or give to someone who could use a little encouragement!
Click here
to learn more about anxiety and how you can seek help for yourself or someone you know.
These Prayer Boxes feature the saying "Warrior Not Worrier" embossed in gold on the front, and the message "When your head starts to worry and you mind just cant rest, put your prayers down on paper and let God do the rest."
3.75in L x 2.36in W x 1in H
Tin box, 50 paper notes
Mechanical pencil included. Features pompom trim and printed message inside
Features printed message inside & pompom trim
---
Share this Product