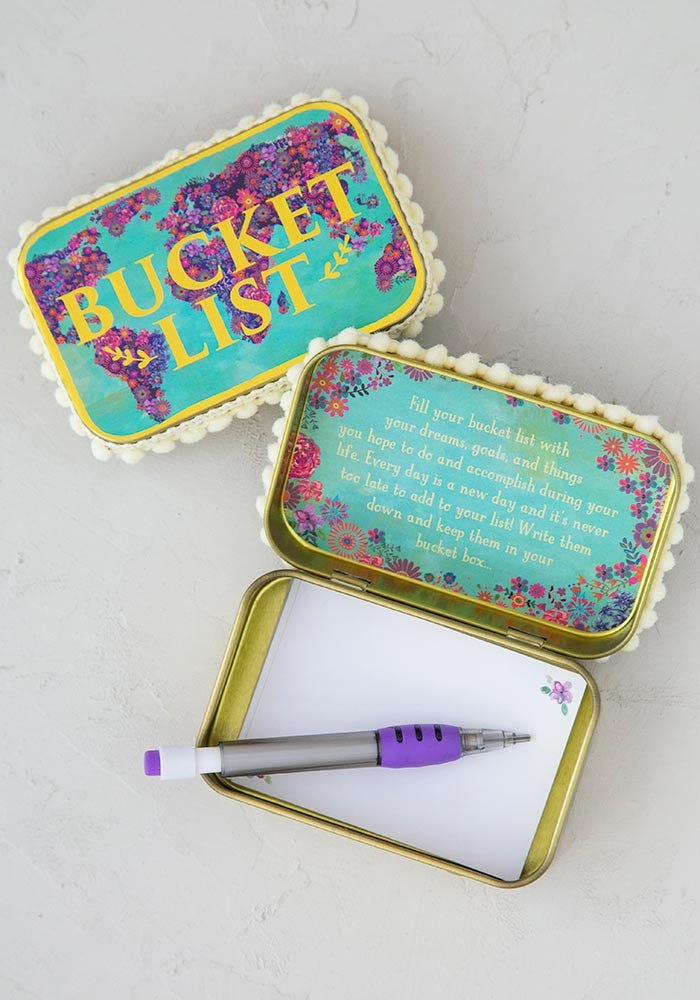 World Map Bucket List Metal Prayer Box
Keep your prayers close! This metal Prayer Box features a world map background with "Bucket List" embossed in gold foil, and a pom-pom trim.  Open the lid for an inspirational message and write down your prayers with the included pad and tiny pencil.
Message reads:
"Fill your bucket list with your dreams, goals, and things you hope to do and accomplish during your life.  Every day is a new day and it's never too late to add to your list!  Write them down and them in your bucket box..."
3.75in L x 2.36in W x 1in H
Tin box, 50 paper notes
Mechanical pencil included
Features printed message inside & pompom trim
---
Share this Product